I discovered storytelling in 1989 aged 21. I began by performing stories in schools all over the south of England. After seven years and over two thousand performances something really unexpected happened, the stories started coming by themselves!
I have been telling those "intuitive" stories ever since. They arrive as a series of words and pictures inside and always have an uplifting message. Stories offer a unique way for us to remember our inner world, and how beautiful and precious life can be.
I became a father in 2005 and started telling stories to my son Luke when he was just two years old. He couldn't understand everything but recognised the change in my voice and presence, and understood that something special was now happening between us.
By the time he was four he could follow every word and we embarked on a beautiful journey of a new bedtime story every evening (joined in time by his sister Lara, born two years after him).
I told my children one thousand intuitive stories over the following years. Those stories expressed a perennial wisdom, about how to be the best person we can be, how to live a happy life, and how to learn and love as much as we can along the way.
There came a time, however, when I could feel my kids moving away from these sorts of stories and onto more complex narratives. It was a precious experience to tell these stories for my kids and it is now a treat to share them with you and your family!
(If you would like to learn how to tell your own "intuitive" bedtime stories then check out my Training page here).
My wife Sundara created the beautiful illustrations on this site, so the whole family has been involved in creating Palace of Stories. Here we all are back in 2012 during that earlier part of their childhood.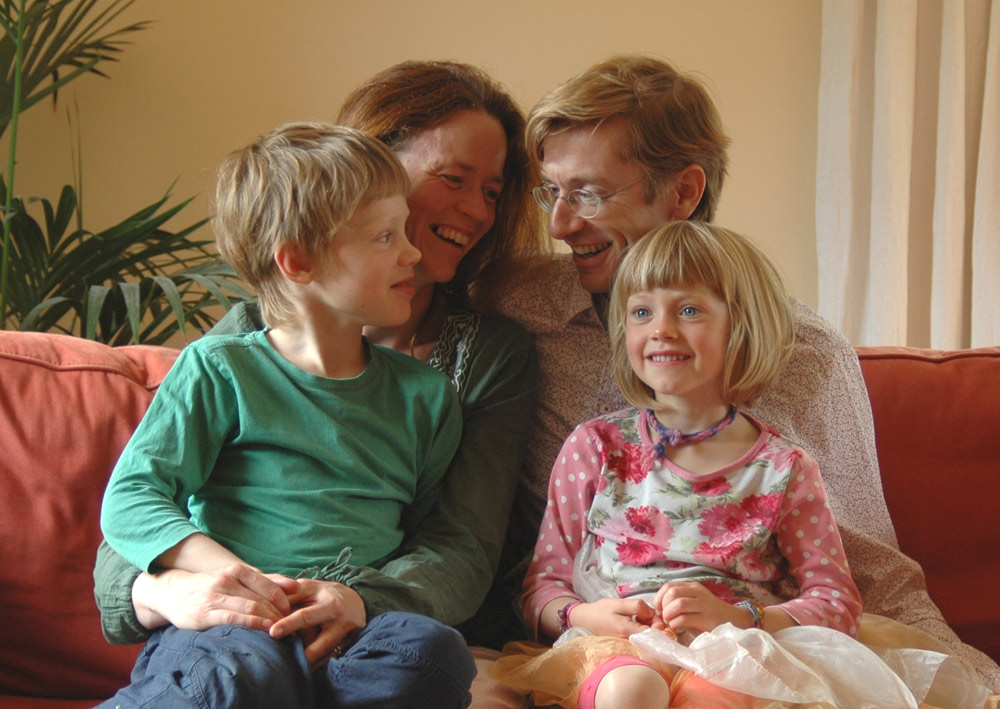 Find out more About the Stories here. Or read how to access the stories on this site.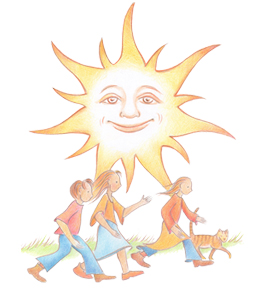 Follow Us!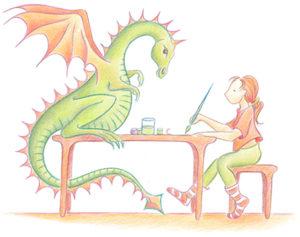 Follow us on social media for storytelling, intuition and insight.